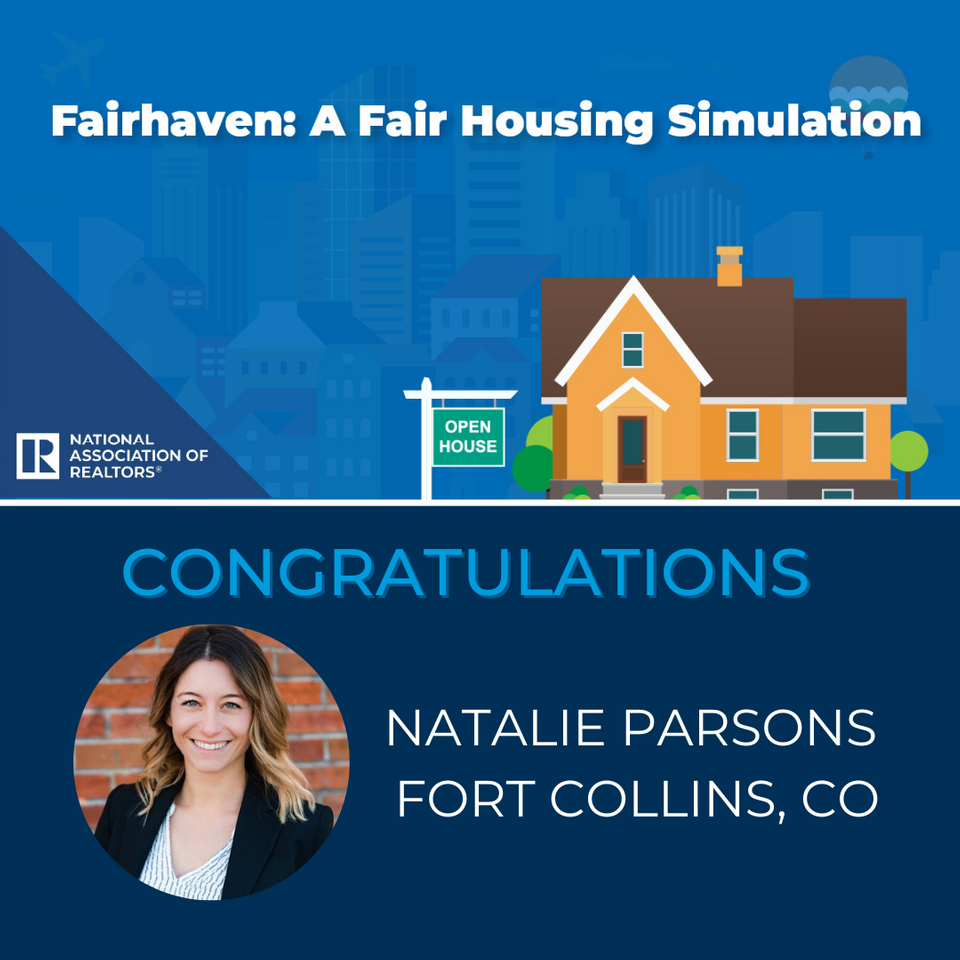 Congratulations Natalie Parsons – Winner of our Fair Haven Challenge
Congratulations Natalie Parsons from the Fort Collins office! You are the winner of the Fair Haven Challenge and a $500 donation to the Windermere Foundation Fort Collins will be made in your name.
April was Fair Housing Month, and we at Windermere Services hosted a challenge – submit your completion certificate of the NAR Fairhaven Simulator for a chance to win a $500 donation in your name to the Windermere Foundation.
We asked each participant what they learned from the simulation. Natalie answered, "How to gain clients' trust and respect by advocating for them."